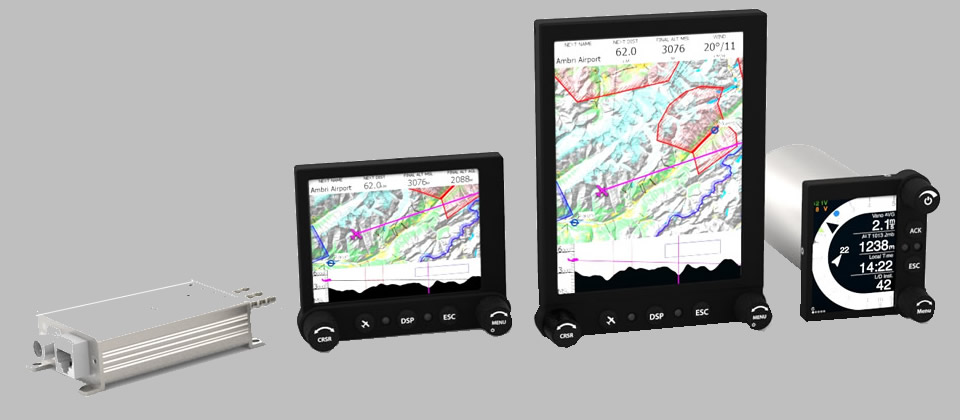 AIR Glide offers a unique line-up of flexible, high quality and easy-to-use soaring avionics. With AIR Glide there is no distinction between "variometer" and "glide computer" in your cockpit anymore. It is all up to you: take a Sensor Unit and any number of displays in any size and combine them in any way you want.
AIR Traffic Display is our newly designed premium display solution for traffic data. It features robust hardware, a sunlight readable display and advanced functionality reducing flightcrew workload and increasing traffic awareness.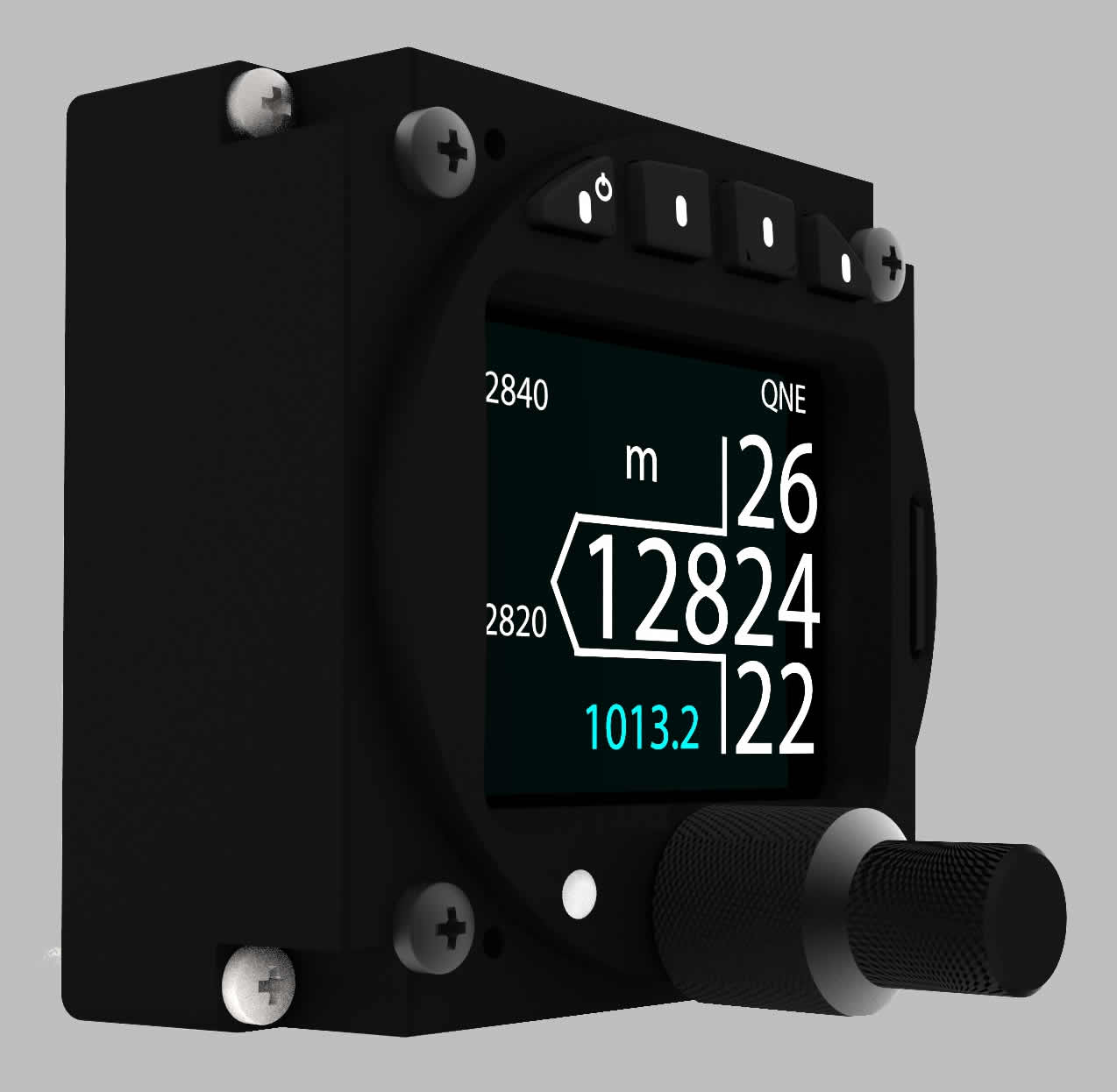 AIR Control Display is a fully ETSO certified primary altimeter. It is an easy to read altimeter with really large numbers and perfect reliability, especially in high vibration environments like helicopters, old powered aircraft, or self launching motorgliders.